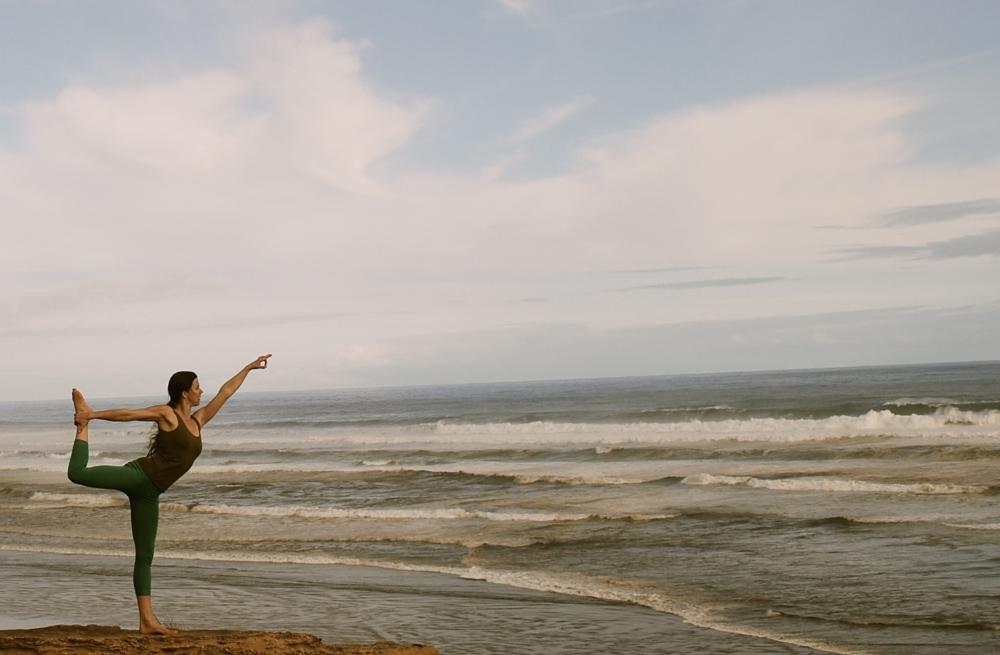 Lisa's journey started far away from home when she had finally left her comfort-zone and traveled other countries. The adventures and magical encounters experienced on those travels opened her eyes to new possibilities. She turned away from the academic path she was about to pursue back in Germany and instead went on the road again.
She tried "new things": massage techniques and yoga were amongst them.
Having always been a very tactile person she felt more and more drawn to body work. As a teenager she used to fill her spare time with dancing and could find a similar joy and freedom of expression in especially yoga again. Instead of music her breath would now show her the rhythm to move to… It took her a few more years though to realize that she wanted to make those new discovered interests an actual "profession". After having lived, loved and worked on the beautiful green North Island of New Zealand for the last Nine years she has recently returnt to Europe again learning, deepening & sharing knowledge here.
Apart from her interests in yoga, aerial silks and massage Lisa loves exploring & re-charging her energies in nature, spending quality time with beloved friends and family, encountering people who she can laugh & vibe with, trying all sorts of activities that make her sense the connection between her bodily container and the space around it... She is currently learning how to become a paraglide pilot and is fascinated by the challenge to navigate the winds of change.

2007 Certificate in General Thai Massage ("Wat Po", Bangkok, Thailand)

2008 Certificate in Thai Foot Massage ("Wat Po", Bangkok, Thailand)
2010 Yoga Teacher Training 500-level ("SriMa", Rishikesh , India)
2014 Certificate in A&P and Swedish Massage ("Evolution School of Holistic Therapies", Whangarei, NZ)
ITEC Level 3 Diploma in Holistic Massage
2015 NZQA Diploma in Yoga, 1 year full-time ("Wellpark College", Auckland, NZ)
Course in Pregnancy Massage (NZ College of Massage, Auckland)
2016 Certificate in Intensive Professional Thai Massage, 150 hrs, Level 1-5 ("TMC", Chiang Mai, Thailand)
Certificate in Thai Foot Reflexology, 12 hrs ("TMC - Thai Massage School of Chiang Mai")
2017 Foundations in Teaching Mindfulness, 9-weeks Online Course with Michael Stone ("Yogacampus" CPD)
2018 Aromatherapy for Massage Therapists, 36 hrs Online Course ("Aromahead Institute")
Aerial Physique Teacher Training Level I with Jill Franklin ("Flip'n'Fly", Auckland, NZ)
2020 Pilates Instructor, Level C, 100 hrs (Health & Fitness Academy, Leipzig, Germany)

2020 - 2022 Current ongoing Studies in Natural Therapies (Deutsche Heilpraktiker Schule, Leipzig, Germany)

2021 Aerial Yoga Teacher Training with Jost Blomeyer (Aerial Yoga, Berlin, Germany)